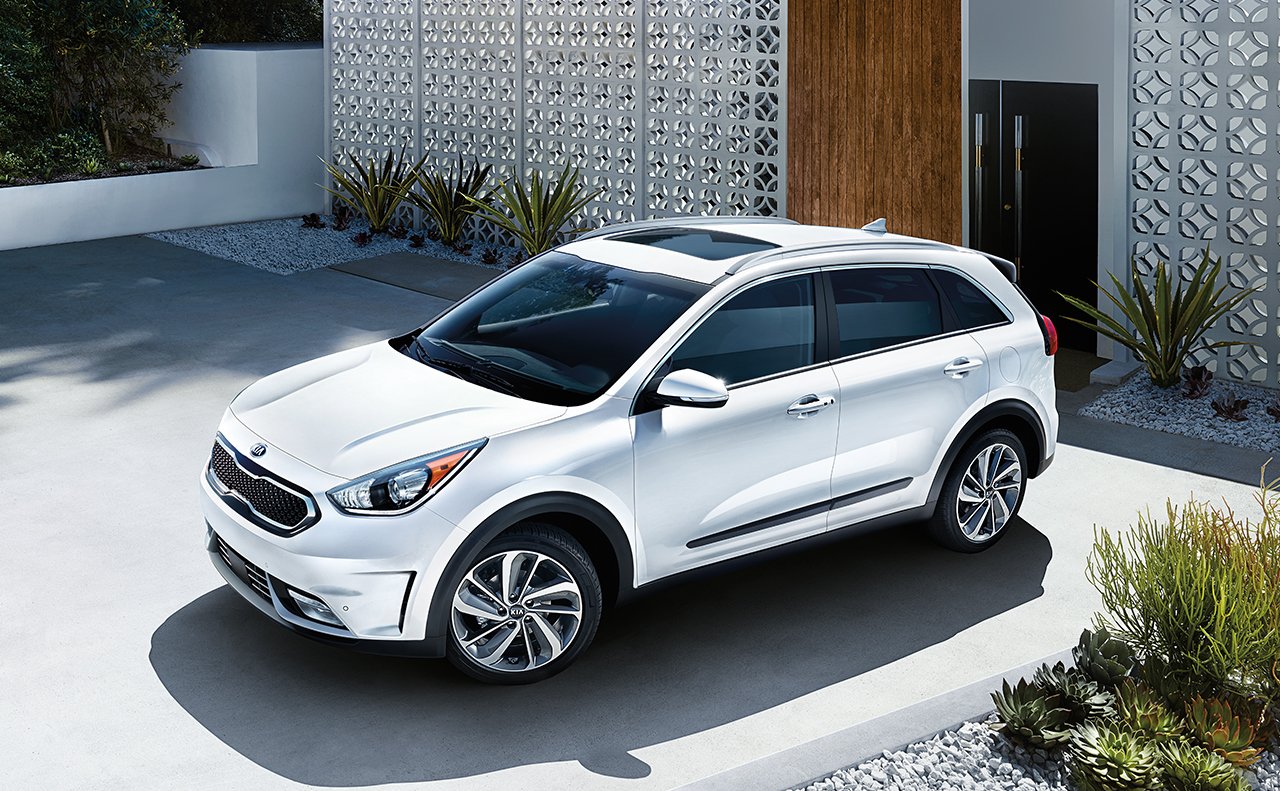 At Folsom Lake Kia, we don't just serve the Folsom, CA community-we're also a part of it. As such, we know how important it is for our customers to find a vehicle that's fuel-efficient and fun to drive. That's why when we meet a potential car-buyer who's looking for a new Kia SUV for sale, we immediately tell them about the 2020 Kia Niro. We think that this hybrid crossover is just about the best option for eco-conscious California drivers.
2020 Kia Niro Details
The 2020 Kia Niro takes everything that drivers loved about last year's model and makes it even better. This crossover comes standard with a 1.6-liter GDI engine that unites with a full parallel hybrid system and an electric motor. Combined, this system delivers a respectable 138 horsepower and 195 lb-ft of torque, which it balances with incredible gas mileage. This Kia SUV also features a six-speed dual-clutch automatic transmission with optional paddle shifters for a smooth ride no matter where you travel. The 2020 Kia Niro comes with a host of upgraded interior and exterior design elements, too. Projector-style headlights and fog-lamps guide you through darkness and fog better than ever before, and a new diamond-patterned grille gives the already-sport SUV a more modern look.
2020 Kia Niro Safety and Special Features
When you visit our Folsom, CA Kia dealership, make sure to ask about all of the great safety and entertainment features you'll get with the 2020 Kia Niro, as well. Folks who traverse mountainous terrain will enjoy features such as hill start assist and electronic stability control, while anyone who has to parallel park in the city will be thankful for the SUV's rear camera display. People who must commute in heavy traffic will enjoy the new lane-keeping assist feature, too, as it makes it easier to remain centered in your lane without drifting.
Buying a 2020 Kia Niro
If you want to know more about the 2020 Kia Niro, please visit our Kia dealership in Folsom today. If you'd like to take this efficient crossover for a test drive during your visit, please remember to bring your driver's license along.