If you need a three-row SUV but are particular about the size, we have the right car for you. The 2022 Kia Sorento is a small SUV that offers the three rows you want among other perks. It doles out a plethora of standard and available features, as well, that our Folsom Kia dealers are glad to expound on.
Visit Folsom Lake Kia to learn about this new Kia model, its performance specs, and special equipment.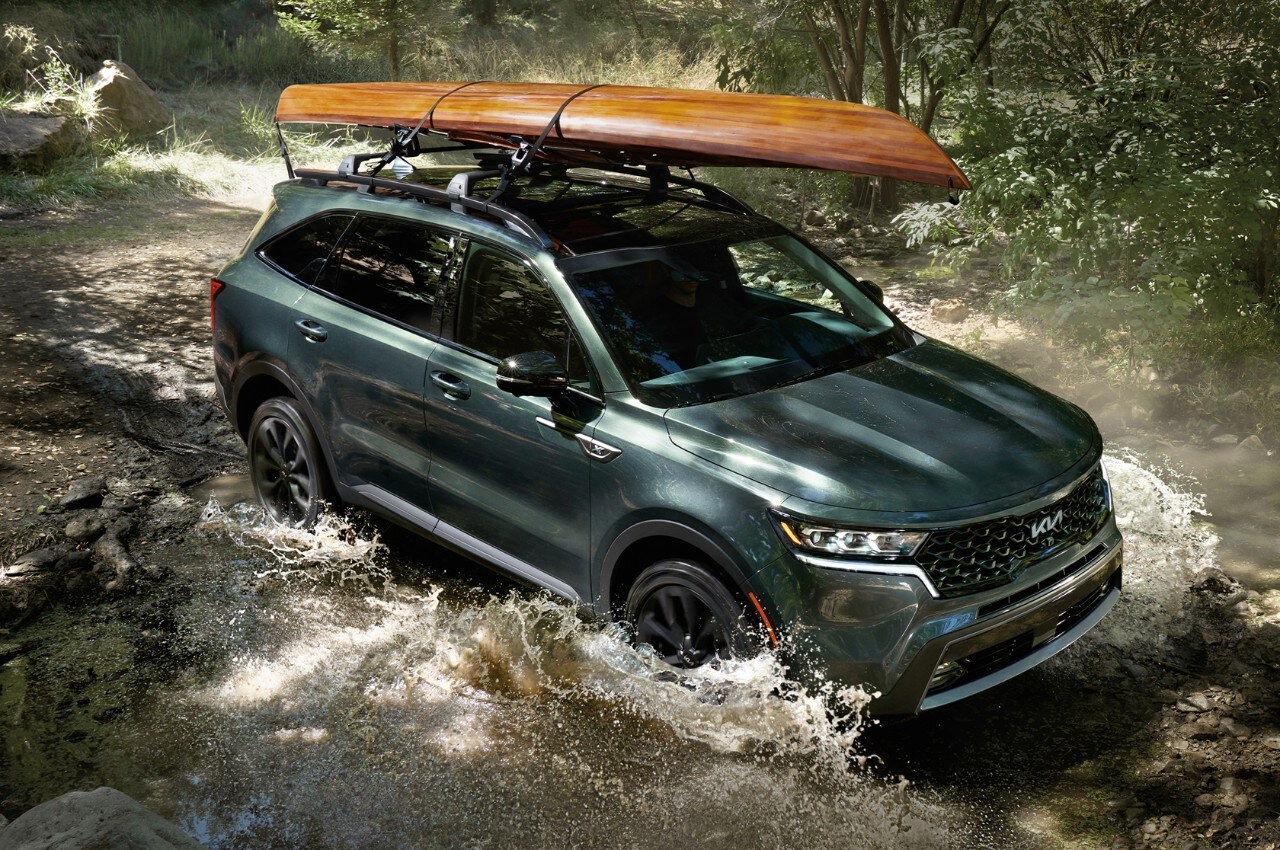 2022 Kia Sorento Details
Model details
Engine: 2.5-liter engine
Power: 191 horsepower, 181 lb-ft. torque
Transmission: Eight-speed manual
MSRP: From $29,490
Drivers interested in the 2022 Kia Sorento are in for a treat. When you see our Folsom Kia dealers, ask about the five trims available, including the hybrid options.
Given its wide selection of powertrains, try out the standard 2.5-liter inline four-cylinder engine that produces 191 horsepower. Ask about the turbocharged variant, as well.
With a spin around the block, you'll discover that this new Kia model provides serene handling and firm brakes. Dwarfing other small SUVs in its class, the 2022 Kia Sorento proves to be faster than others. You will not have any issues passing other cars when merging onto highways. Also, thanks to the upgraded eight-speed dual-clutch automatic transmission, you'll find switching gears seamless.
Step inside to see if the three rows of seats suffice with the help of a Kia dealer in Folsom.
2022 Kia Sorento Safety and Special Highlights
The 2022 Kia Sorento features a host of standard safety and available features. Become acclimated to each trim to see which model suits your safety and infotainment demands best.
The standard trim boasts forward collision warning, driver attention warning, and lane-keeping assist. Additional safety gear is available when you move up a trim. These features include rear parking sensors, a blind-spot monitor with rear cross-traffic alert, and rear-automatic braking.
For drivers interested in the 2022 Kia Sorento and want more than the standard eight-inch infotainment touchscreen, Apple CarPlay®, and Android Auto™, should go big with the top-of-the-line models. Uncover the hands-free liftgate, a wireless phone charger, and a 360-degree camera system with the higher trims.
Buying a 2022 Kia Sorento
All your driver assistant technology, powertrain, and comfort needs have all been answered. Visit our Kia dealership in Folsom CA to experience the 2022 Kia Sorento from behind the wheel. Our friendly staff can help you find the ideal trim that corresponds to your needs. We can also see whether we have Kia specials that will apply to your next new vehicle.